Our Services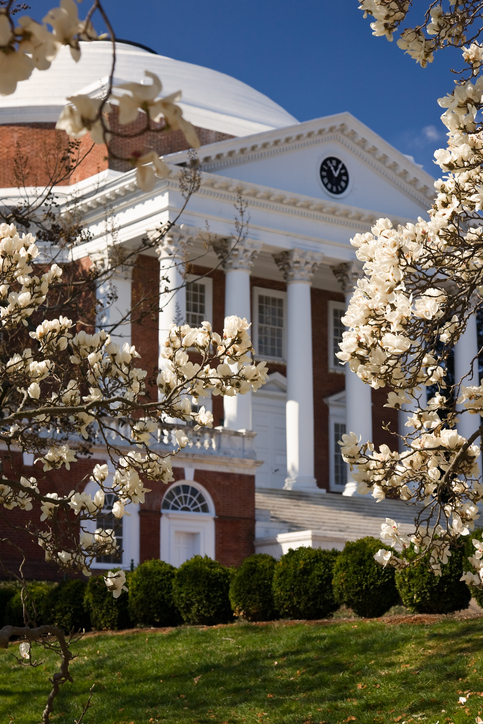 Whether you are an individual with personal and family goals, or the person charged with the financial goals of your organization, we are here to provide you with an array of financial and investment planning services essential to your success.
We will work together with you – and, if need be, your other professional advisors – to select the services that best suits your needs. Our team will then apply our investment insight and expertise to tailor the required service to your unique situation and with your specific goals in mind.
Click on the service to get more infromation.
At Petrichor Wealth Management, we have observed how thousands of financial advisors have turned their investing strategy into a cookie-cutter operation. We believe that isn't fair to the client whose money is being invested. Instead, we believe that investing your portfolio is a highly personalized and customized process with one objective — to help you pursue the goals you have set for yourself and your family, regardless of whether you have short-term or long-term uses for your money.
We think it is our responsibility to help you identify your needs, risk tolerance, and investment objective. We make recommendations based on your time horizon, tax situation and investment experience, and do so with your input, if desired. Our transparent pricing structure and open investment platform gives us access to a broad universe of investment vehicles and non-proprietary research, so you can be sure our recommendations are both comprehensive and objective. We will determine an appropriate asset allocation, then construct a custom portfolio that we will regularly monitor, manage and rebalance when necessary — checking in with you regularly to discuss any changes in your needs or the markets.
Our philosophy is that a sound financial plan is like a roadmap to your future. It is a tool and an evolving process that we believe will offer you confidence that your financial goals are achievable. We will work through the planning process to help identify financial planning blind spots, problems you may not be aware of that could adversely affect the goals you have set. Our team will diligently examine all aspects of your financial life, from your current investments to your tax exposure and retirement savings, to your strategy to fund children's education or leaving a legacy for the next generation. After which we will customize a comprehensive financial plan designed to take you from where you are now to where you want to be in the future. We think it's important to dream big and have fun during the planning process. It can even be an educational experience that the entire family can be a part of.
As your wealth advisors, we recognize that your retirement dreams are one of the most important parts of your life that we can assist you with by being stewards of your hard-earned nest egg. We will review your current retirement plan, work with you to identify and prioritize your goals and objectives, sort out your income needs and map out a sound retirement strategy that helps ensure you are on course to living the retirement you've envisioned for yourself and your family.
Funding a child's education can be one of the most fulfilling investments you will ever make. We will guide you in exploring the most efficient account types, determine how much money you will need to invest, and help you decide on the best investment vehicles. With rising inflation and the high cost of tuition, implementing a tuition funding strategy requires an early start that can result in the gift of a great education.
Reducing your tax exposure is an integral part of efficiently investing and managing your wealth. When structuring your investment plan, we work closely with your tax advisors to identify the various tax rules that may impact you and develop strategies to help address any issues. We utilize tax-efficient investment vehicles that seek to minimize your tax burden and optimize asset growth.
One of the financial blind spots we look for is potential downside risk. We believe it's imperative to help you protect all you have worked so hard to build. From life, health and disability to property, casualty and long-term care, we examine every type of risk exposure. We then assess your current insurance coverage and confer with your outside insurance advisors to help ensure that you and your loved ones are well protected. As time progresses, we will continue to proactively review your coverage, offering suggestions and recommendations, for no additional commission or fee, when appropriate.
The first rule of cash flow management is being prepared for whatever life throws at you. We factor in both expected and unexpected expenses and life events and help you develop a strategy for funding your short and long-term needs. We will work closely with you to monitor your monthly bills, taxes, home improvement needs, or unforeseen costs and circumstances.
What mark do you want to leave on the community you live in? What causes and institutions do you care about the most? When it comes to charitable giving, we have extensive experience helping you find tax-efficient strategies that seek to maximize your gift and minimize taxes to your estate — making sure that every solution is in keeping with your objectives and intentions.
To ensure that your legacy lives on in future generations requires careful planning and decision-making. We will conduct a thorough review of all your estate documents, and work in concert with your outside estate and tax planning professionals to help facilitate a smooth, tax-efficient transfer of wealth from one generation to the next. As your life evolves, your circumstances and needs may change. We will continue to closely monitor and assess your estate documents, making sure they still reflect your values and objectives.